Two Locations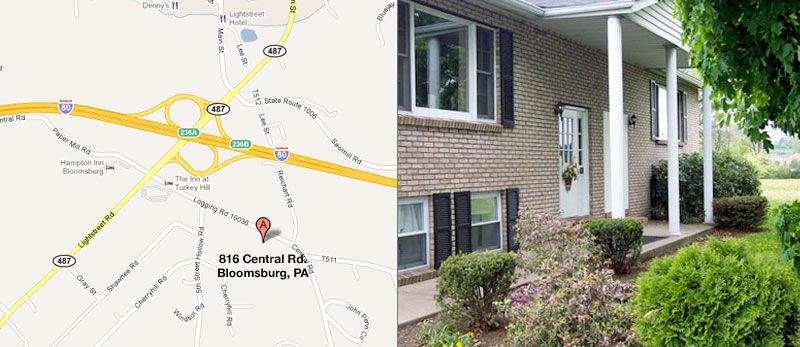 BPC Main Offices
The main offices for Bloomsburg Psychotherapy Center, LLC are located at 816 Central Rd, Bloomsburg, PA 17815.
Directions: From Rt. 80, take Exit 236 (towards Bloomsburg). Take  Rt. 487 South to first traffic light,
then turn left onto Central Rd. Our office is 1/3 mile down Central Rd. on the right.
Please enter through the front door unless you need handicap access which is available via the ramp in the back of the building.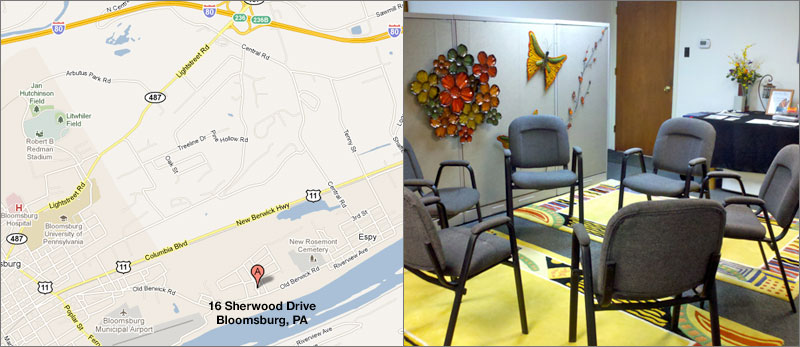 BPC Annex
The BPC Annex is the location for group therapy, DBT classes, as well as two offices for individual therapy.
The Annex is located at 16 Sherwood Drive, Bloomsburg, PA 17815.
Park in the back of the building, come up the stairs, and in through the door on the right marked BPC Annex. The Annex is not handicapped accessible.
Serenity Garden
Spend a little time enjoying our plants, birds, fish and animals before or after your visit.